Revolution in Fitness Equipment that Transforms into 80 Body Sculpting Positions!
Best Prices Only Available Here and Now!
TRY ANY JACKRACK PACKAGE FOR 30 DAYS FOR JUST $14.95
Best Value
Includes
Base Unit
2 Hand Grips
Padded Bar Set
4 DVD's
Nutrition Plan
Jackrack gold
$349.98
CHECKOUT
Ultimate Package
Includes
Base Unit
2 Hand Grips
Padded Bar Set
Barbell
4 Weight Plates
4 DVDs
Nutrition Plan
Jackrack platinum
$449.94
CHECKOUT
Now Only
Includes
Base Unit
2 Hand Grips
4 DVD's
Nutrition Plan
Now Only
$249.96
CHECKOUT
Base Unit
45 lbs. of heavy duty steel able to support 300 lbs.
Adjustable floor pads to accommodate uneven floors
Folds up for easy storage
Adjustable width to adapt to any body size
Gliding wheels for simple mobility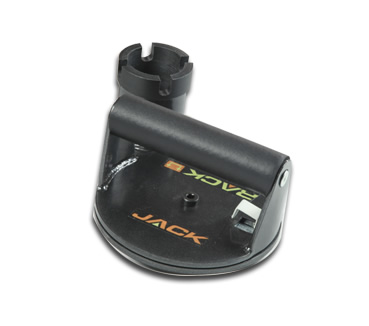 Hand Grips
Hand grips convert to dumb bells with the addition of 5 lb. weight plates.
Each hand grip can hold up to 10 weight plates for a total of 55 lbs. on each side.
"Speed Trigger" for rapid adjustments
Can rotate 360 degrees; "Turn & Burn Technology"
Solid steel construction
Foam rubber handles for comfort and secure grip
Ability to attach additional 5 lb. weight plates to create dumb bells.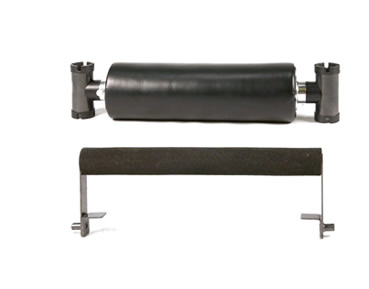 Padded Bar Set
8-inch diameter foam padded bar with durable vinyl cover
Quick-release pin to convert to roller bar for crunches and jackknives
Foam padded foot bar delivers comfort and stability
Quick-release pins accommodate rapid transition from one workout to the next
Supports body weight and repetitive lifts and pulls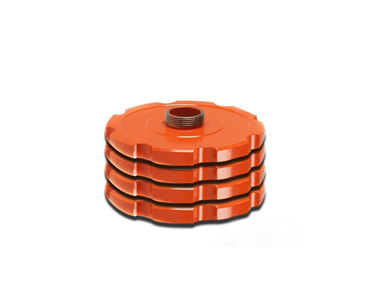 Weight Plates
Four 5 lb. weight plates with "fast stack" technology allow for rapid resistance transitions
Constructed of solid steel
Easy to remove and load on as your endurance grows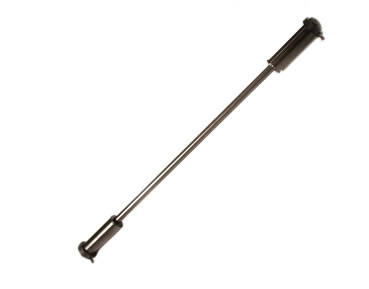 Barbell
Welded steel construction
Molded speed clips for fast transition
Non-slip grips for easy lifting and pulling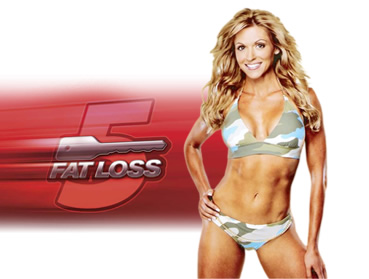 Jim Stoppani's DVD Training Program
Disc 1

JACKRACK Advanced Muscle Building Program
Created by internationally recognized fitness legend, Jim Stoppani PhD
Goal is to build muscle size and strength
Superior method to place more focus on each specific muscle group which leads to better muscle growth and strength
Enhances fat burning during and after workout
Progressively gets more challenging as you advance
Promotes muscle growth by increasing growth hormone levels
Uses high-intensity techniques known as supersets and trisets
Disc 2

JACKRACK Advanced Fat Burning Program
Created by internationally recognized fitness legend, Jim Stoppani PhD
Full body training split that is done three times per week with one day of rest between workout
You move from one exercise to the next with as little rest as possible between exercises
You will cycle between three different muscle groups, training each one twice before moving to the next muscle group
Cycling exercises in the this manner will help to build more lean muscle
Promotes the development of well sculpted arms, shoulders, legs and abs that are also strong
This program maximizes fat burn because you train every major muscle in the body
Turns your entire body into a fat burning machine
Disc 3

JACKRACK Beginner Program
Created by internationally recognized fitness legend, Jim Stoppani PhD
Designed to introduce exercise to individuals that have never worked out
Requires only three days per week
Simple yet effective exercises to ease you into a workout program
Total body focus to achieve symmetry and overall body strength
Easy to transition to advanced JACKRACK programs once mastered
Guaranteed to deliver results when combined with the JACKRACK Nutrition Plan
Disc 4

JACKRACK 50 Body Shredding Exercises
A selection of Dr. Jim Stoppani's favorite JACKRACK exercises
Scroll through the menu of JACKRACK exercises with ease
Categorized by major muscle group
Create your own customized workout program by creating original combinations of JACKRACK exercises
Design original JACKRACK exercises not shown in this DVD and get a chance to be seen on the JACKRACK website!
Kim Lyons' 5 Simple keys to fat loss Program This exciting program includes detailed, step-by-step information on how to follow these 5 "rules" to get the best possible fat loss results in the shortest amount of time. Results that you will maintain and enjoy for a lifetime.